DISABILITY CAR MODIFICATIONS
Technology in conjunction with Occupational Therapists, Medical & Rehabilitation bodies and the end user has allowed the successful development of a range of driver aids.
Vanpac is able to supply and install a range of products to assist the operator of the vehicle maintain integrity. Thanks to our fully equipped engineering facility, we are also able to help with the design and fabrication of a bespoke modification.
We happily work alongside Occupation Therapists to establish the best product for the user, and work within your budget and requirements.
Docking station
Q'Straint Docking Stations come in 2 sizes and both locate and secure the wheelchairs position in the vehicle, thus doing away with traditional restraints. Please note that extra restraints may be required if the either the weight of the wheelchair or combined weight of the wheelchair and occupant exceed their tested specifications. Using a Q'Straint Docking Station allows for quick securement to the vehicle, there are optional electrically controlled drop down locking pins available for some model wheelchairs, thus speeding up the process of securement to the vehicle, and at the same time not compromising ground clearance of your wheelchair.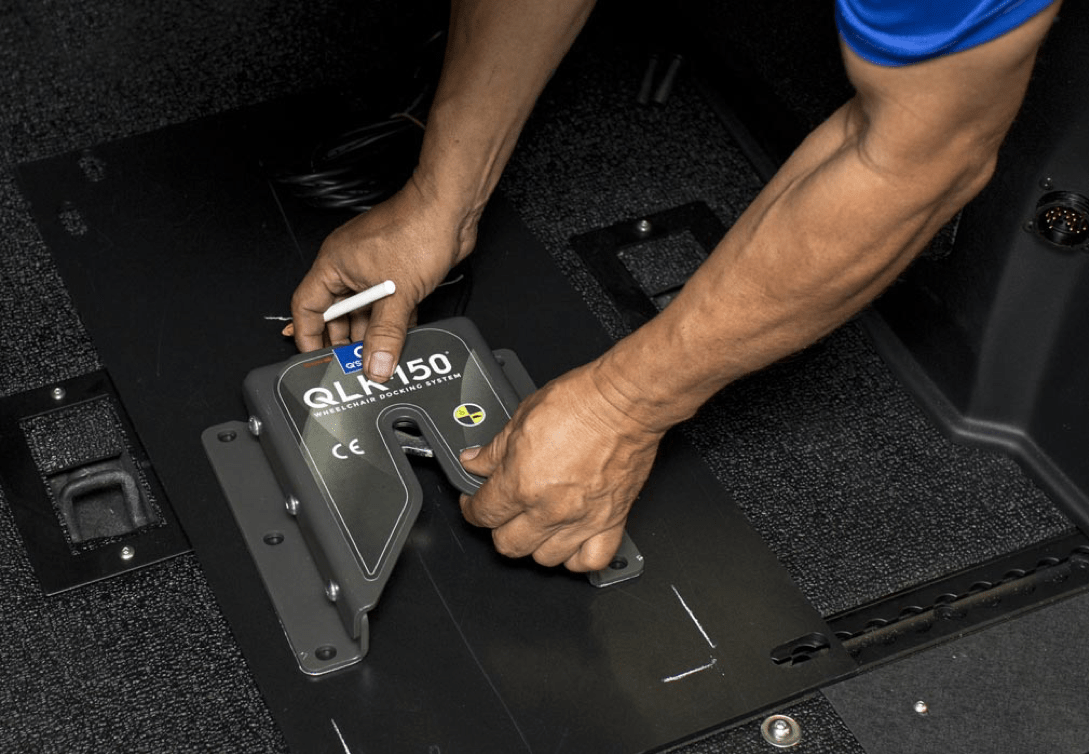 Chair Topper
Braun Chair Toppers are mounted to the roof of your vehicle, and allow you position yourself in the driver's seat and attach the wheelchair to the lifting device, and then remotely and safely store your wheelchair in a water proof capsule on the roof. This is a quick and easy process as is remotely controlled with a hand held pendant operated from the driver's seat. When you are positioned here and actuate the winch, the capsule opens and the lifting mechanism drops down next to the wheelchair. Simply attach and operate the pendant to lift the wheelchair up, it does so and will automatically stow the wheelchair and close the water tight capsule. Quick and easy.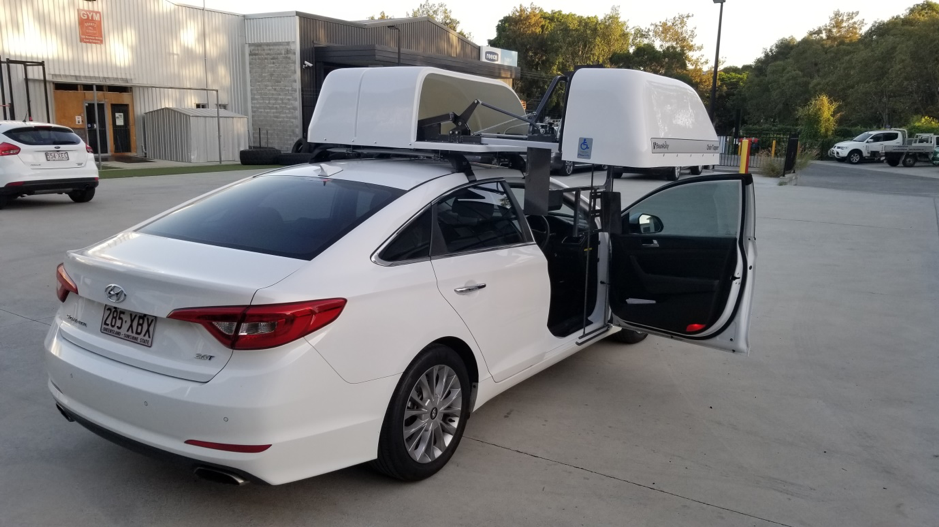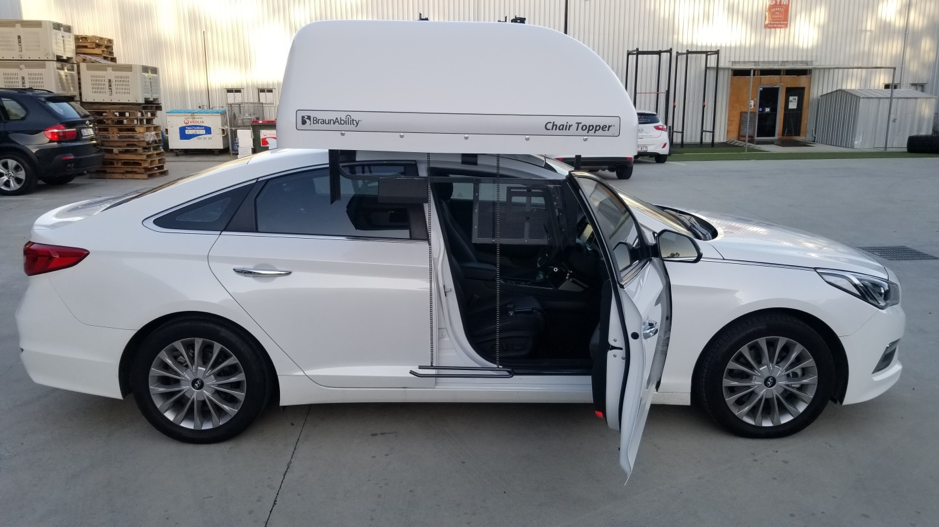 Left Foot Accelerators
FadielItaliana left foot accelerators assist people with limited or no use of their right foot, by installing an accelerator to the left hand side of the brake pedal. This mechanism can be quickly removed if an alternate driver needs to use the vehicle, or left in situ for as long as required. This feature allows a hassle free option for when multiple people use the same car. This modification can generally be made on all makes and models.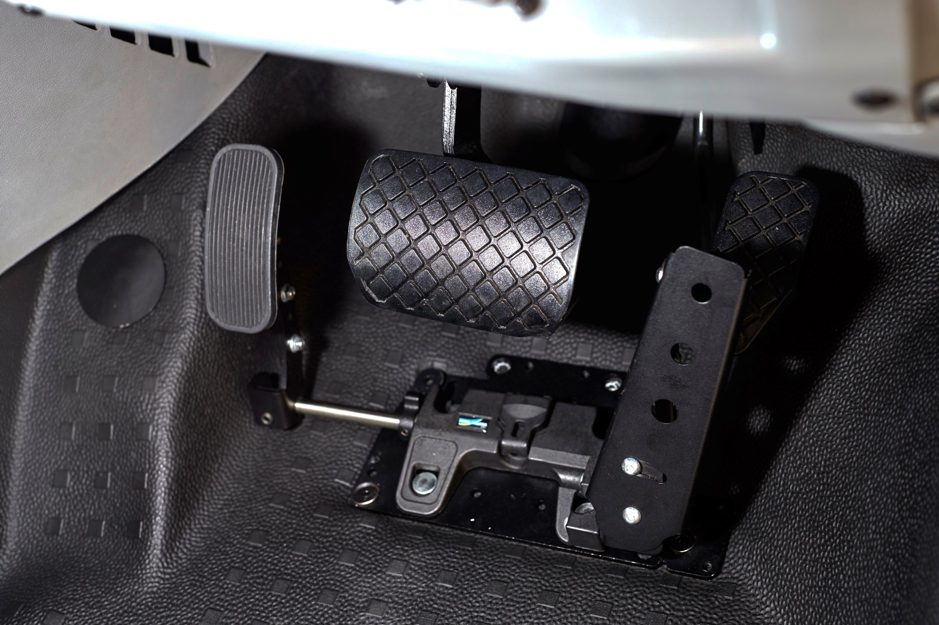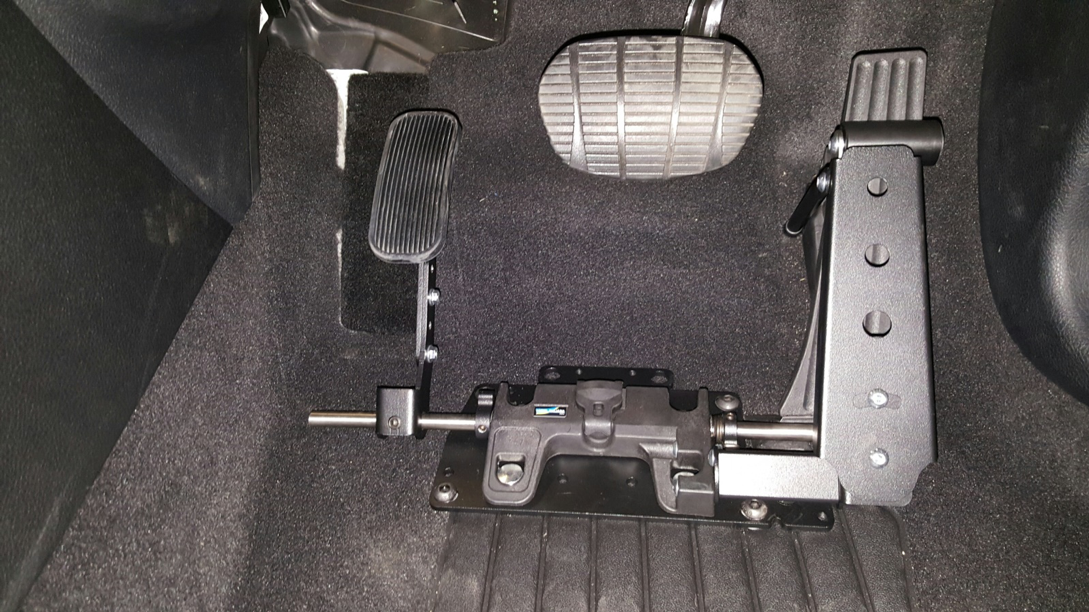 Steps
Vanpac designs and fabricates in house steps to assist with getting into and out of vehicles. These are more commonly installed in vans through the side door,however we can design and fabricate a custom product to meet your needs. Steps are available to perform the function of a normal step when 'closed' to allow for normal use without having to unfold it. Steps are also available in both mechanical and electric designs, with door open and closed safety features.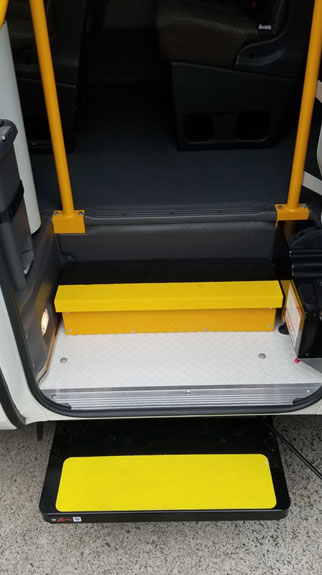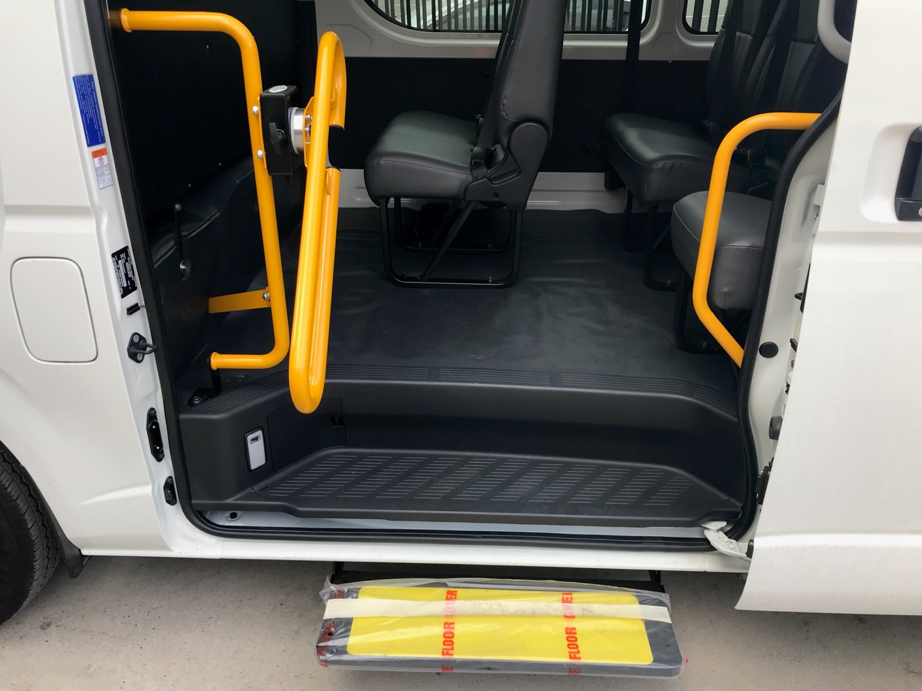 Handles
Handle design and positioning is critical for the user, to provide safe and easy movement in and out of the vehicle. There is a variety of options and models available for a range of vehicles. Vanpac handles are designed and fabricated in house, and are made from 2mm tube steel professionally bend to the required radius, and tig welded in house for the strongest and most reliable finish. All handles are powder coated safety yellow for ease of use.