OCCUPANT RESTRAINT SYSTEMS
Occupant safety is our number one priority, which means we must comprehensively understand the occupant's requirements, to be able to ensure their absolute safety.
Vanpac are specialists in occupant restraint requirements, and can advise the correct and safest option for the wheelchair passenger, and all other people in the vehicle.
Vanpac is a trusted partner of Q'Straint, who reflects the same drive for quality and safety for their customers as we do.
Selecting the correct occupant restraint system requires careful consideration of the following;
Weight of the wheelchair occupant
Position whilst in the wheelchair
Optimum height and position of the upper sash
Combined weight of wheelchair & occupant if secured to the same point
Private vehicle or community use etc
There is a range of designs and load ratings, all of which is tailored to the application once the size and use is calculated. All Q'Straint product is quick and effortless to use, and is the preferred brand of almost every Government, NGO, Community, Taxi and private clients.
Vanpac installs and sells the full range of Q'Straint restraints and docking stations.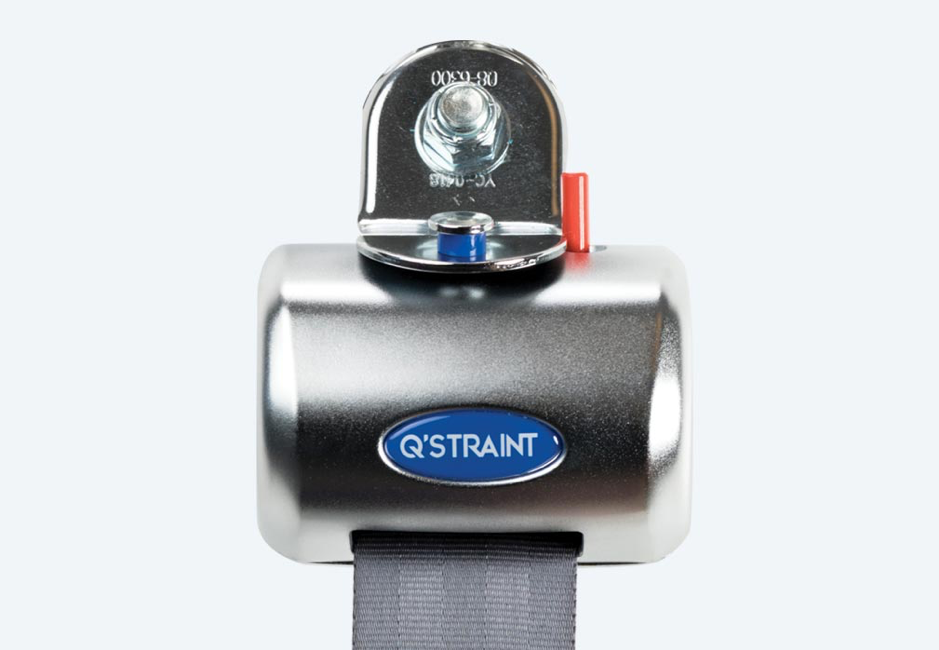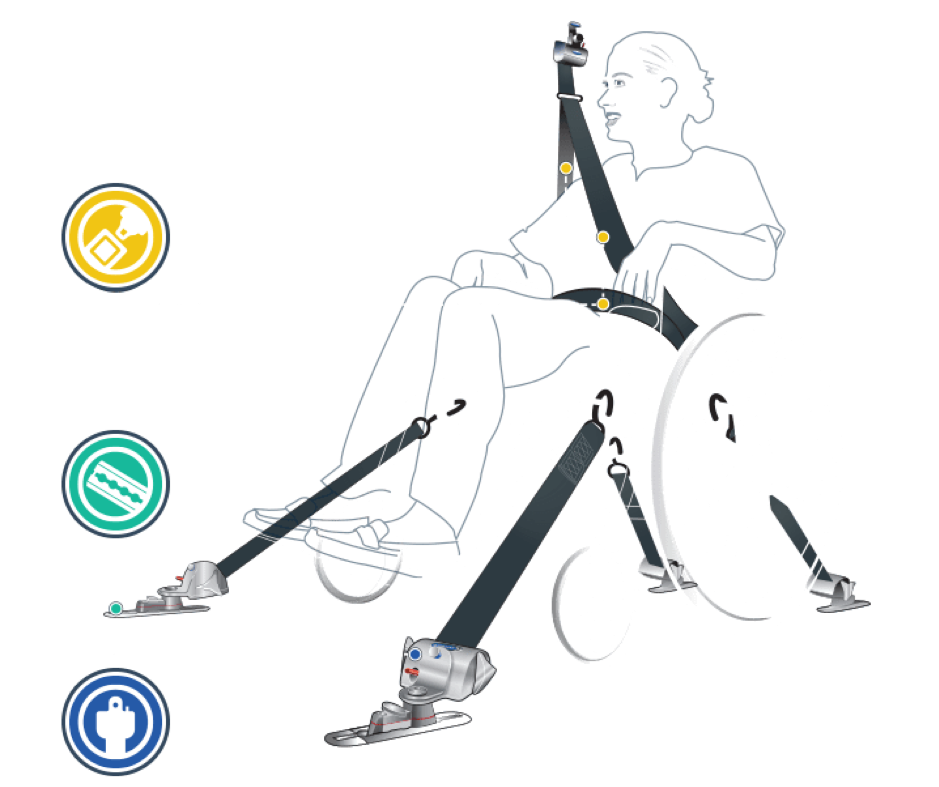 In this diagram the occupant has an independent upper sash belt located on the pillar or cant rail of the vehicle. The lap belt passes over the lap and is then secured to the rear wheelchair tie downs.
This provides the occupant with the 3 points of securement as required.