WHEELCHAIR LIFT
Choosing the correct Braun wheelchair lifter (loader) for you and your vehicle requires thought and a comprehensive understanding of the overall application. There are numerous considerations to ensure the safety and ease of transitioning from the ground into and out of the vehicle.Everyone has different needs, so this choice is very important. Not only to satisfy your requirements for today, but also intoyour future. With considered decision making, if there is a change in your requirements, it can be accommodated effectively.
Considerations:
The Wheelchair
The total weight of the wheelchair, including any aides.
The size of the wheelchair (length & width)
The style, eg powered, scooter etc.
The Occupant
The weight of the occupant
The age of the occupant
The position (angle) of the occupant when in situ on the wheelchair
Braun Lifter design
Solid one piece platforms (Millenium)
Vertical split platforms (Vista Split)
Horizontal split platforms (Vista)
The vehicle
The vehicle ground clearance
The door opening dimensions
The style of rear bumper bar (for lifter deployment clearance)
The operation of the Braun wheelchair lifters is via a remote pendant with 4 buttons, which is designed to be controlled from outside the vehicle at the left hand rear (curb side)
Some models have an extra set of buttons for operation from inside the cabin.
Braun wheelchair lifters are the safest and easiest way of transferring a wheelchair from the ground to the vehicle and can accommodate a variety of terrain.
We fit Braun wheelchair lifters with confidence because they meet and exceed the Australian standard.  AS3856.1: Hoists and ramps for people with disabilities – Vehicle mounted – Product. This is an NHVR National requirement for wheelchair lifters.This reference forms part of the Modification Code R2, and is required when completing the QLD Transport & Main Roads Modification documents.
Vanpac can supply and install a range of different wheelchair lifts depending on your needs.

MILLENIUM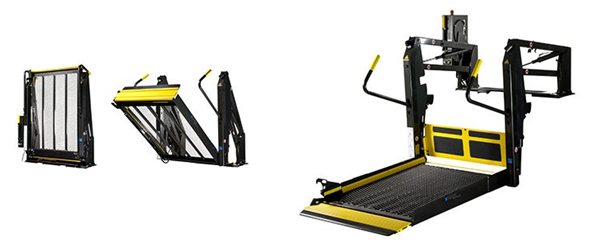 VISTA SPLIT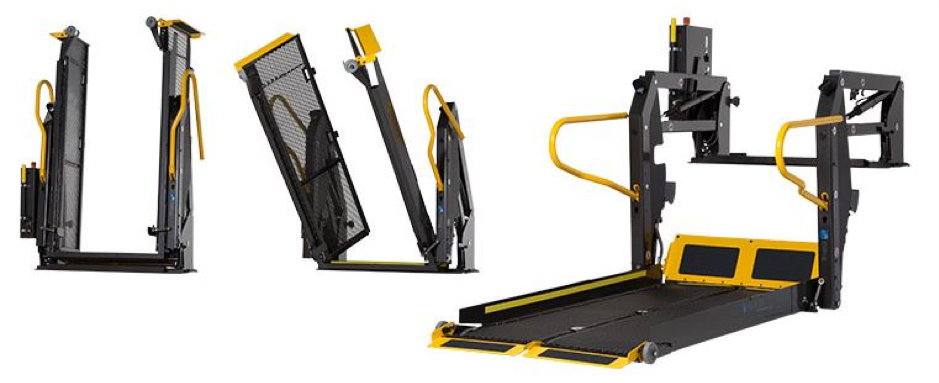 VISTA